Contact Us
Contact Information
Parking/ Pick-up/ Drop-off
Map/ Directions:
Directions:
11th & Fee Lane Parking Garage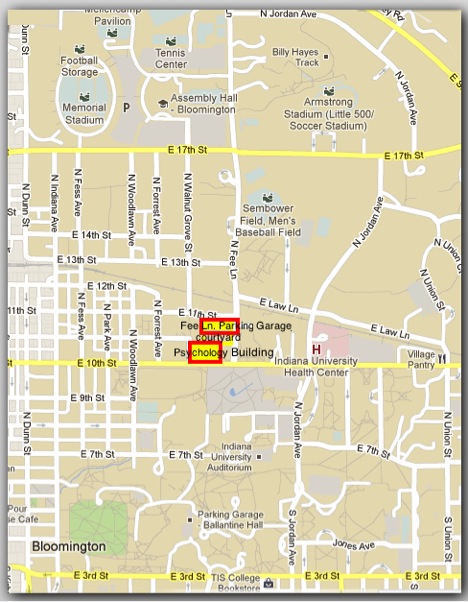 Instructions:
Enter the parking garage and take a ticket as directed. We will give you a free parking pass to give the attendant or validate your parking ticket. Park in any visitor spot in the garage. Exit through one of the doors on the south side of the garage and proceed to the courtyard where you will see a tent. C-SAW staff will be there to help you complete the registration process on Monday morning. This will include signing a medical authorization, liability release, consent form, and an optional photo release. We will also verify pick up procedures and answer any questions. After Monday, drop off location will be the same, but you will not need to sign any additional forms for the week. C-SAW activities will conclude each day at 12:00pm. Please pick up your child at 12:00pm in the courtyard behind the Fee Lane Parking Garage.
* In case of inclement weather, drop off and/or pick up will be in the Psychology Building (located directly south of the parking garage), Room A100 or A104.